Welcome to Real Builder
Are you delivering projects on time and within budget?
Real Builder By Dataman is a complete ERP Solution designed to meet the ever growing demands of real estate industry. It is a highly useful real estate management software for real estate developers, builders, contractors, and infrastructure developers. Real Builder adheres to Dataman commitment to deliver quality, responsiveness, innovation, and customer focus. Built on a .Net Framework, Real Builder provides Project Managers and Accountants with advanced management tools with integrated visibility.
'Real-Builder ERP' for township, SEZ's, Residential, Commercial, and Infrastructure & Turnkey Projects.
Key Features
Maintain improved client records.
Generate Customer Card to Follow-Up.
Schedule tasks to your Pre-sales and Collection Team according to the Customer Profile stored.
Track Events and their Follow-up.
Monitor Sales Force Activities.
Get Day-to-day Reports on task status(complete/incomplete/pending).
Our powerful yet easily-accessible Real Builder's CRM software enables brokers to give an instantaneous insight to their clients, building a healthy and long-term relationship between them.
Other than SMS and e-mails, our Real Estate Software Real Builder can even generate follow-up letters to reach out to business relationships.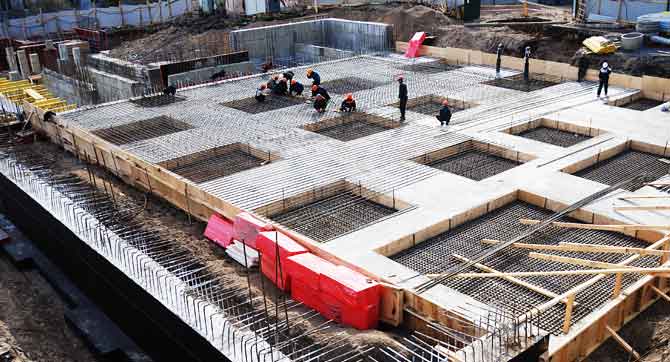 REAL BUILDER - At a Glance
---
---
CRM Dashboard
---
Unit Status Display
---
Indent Approval Entry
---
Contarctor Bill
Explore more about REAL - BUILDER !
---